FAMILY DISCOVERY RAFTING SERRE CHEVALIER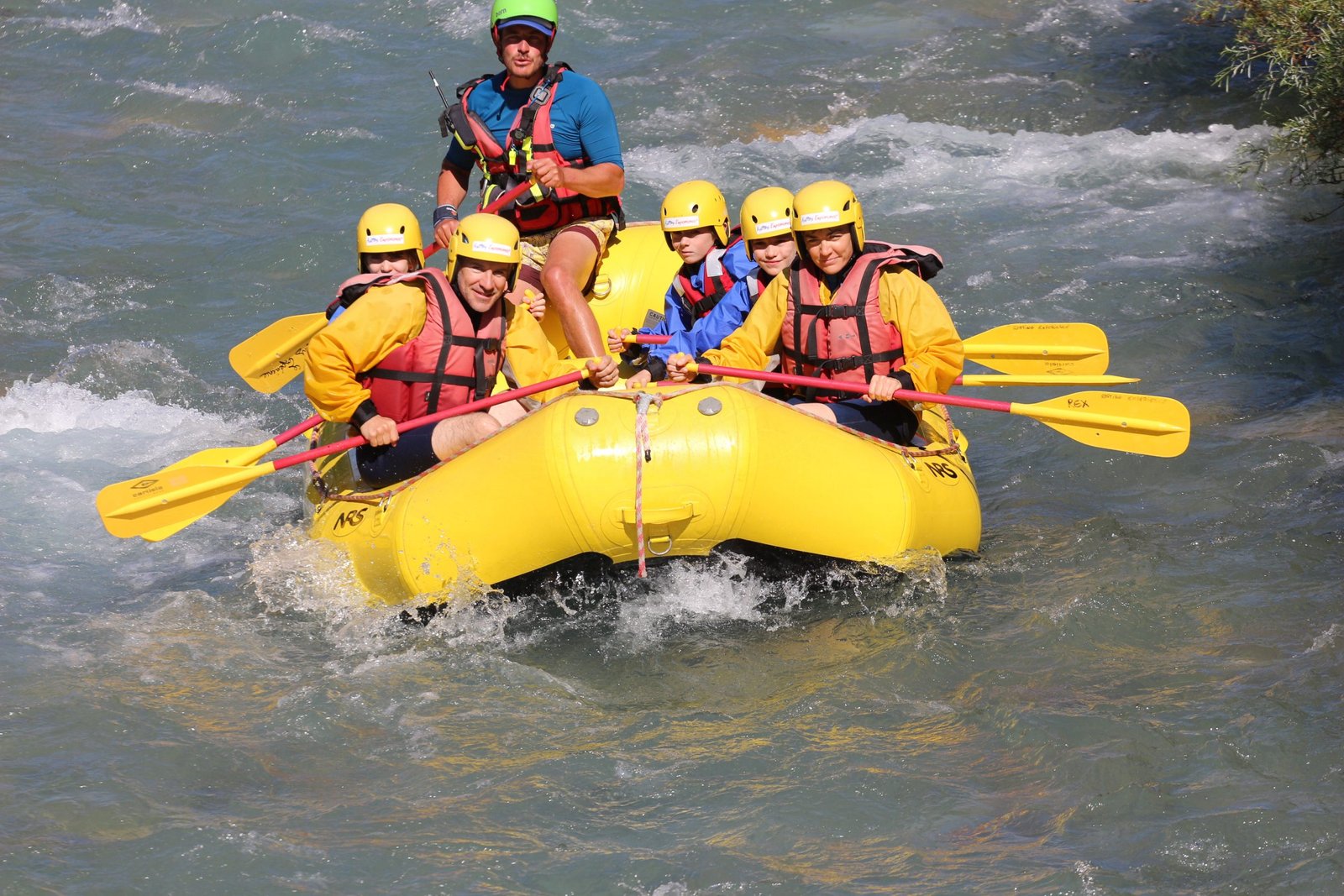 Rafting descent for families in Serre Chevalier (from 7 years old) – Le Casset / Villeneuve 7km
A Family Rafting Adventure: Explore the Guisane River with Your Children
Embark on an incredible rafting adventure that you can share with your family. As you go exploring the river, the water 💦, and the rocks, our experienced instructor will guide you. You'll actively participate in navigating the raft with your paddle, ensuring an engaging experience for everyone. And most importantly, you'll get to experience the thrill of rafting down the Guisane River in Serre Chevalier and create unforgettable memories with your children!
Explore the Serre Chevalier Valley on a 7-Kilometer Rafting Descent 🚣‍♀️
Get ready for a fantastic time on the Guisane River, nestled in the beautiful Serre Chevalier Valley. Your one-hour descent will begin in the charming village of Le Casset, located above Monêtier-les-Bains, and take you on a 7-kilometer journey to Villeneuve. Along the way, you'll navigate an easy river, including a Class 3 rapid spanning 300 meters upstream from the Guibertes village. In any case, this rafting experience is suitable for all family members, offering a perfect balance of fun and safety. As you embark on this adventure, be prepared to be amazed by the breathtaking landscapes that unfold before your eyes throughout the river.
Create Memorable Moments with Family Rafting in Serre Chevalier
Let yourself be carried away by the current, feel the excitement of white water, and experience unique sensations during this family rafting adventure in Serre Chevalier. Our team will ensure that you have an unforgettable time in a friendly atmosphere while adhering to safety instructions. So, get ready for an enriching and fun-filled experience that not only strengthens family bonds but also creates cherished memories to last a lifetime!
Conditions of participation
All participants must be in good shape and able to swim.
Children must know how to swim without armbands.
For material reasons the weight limit is 100 kg.
Whitewater activities involve risks and can result in serious injury or death.
The activity is supervised, under the responsibility of a qualified instructor, he is in direct radio contact with the mountain rescue.
The sessions are organized by level so that you can adapt your choice to your abilities.
See our security measures in detail.
Insurance and cancellation information
Consult our General Conditions of Sale.
In the event of cancellation pronounced 48 hours before the start of the services, and this regardless of the reason, you will be reimbursed, excluding 5€ of administrative costs.
Insurance highly recommended! Ask your insurers about coverage for the cancellation or interruption of activities at your expense (for personal or professional reasons, injury, accident, etc.)
Do not hesitate to consult what Assurmix offers