SPORTY WHITE WATER HYDROSPEED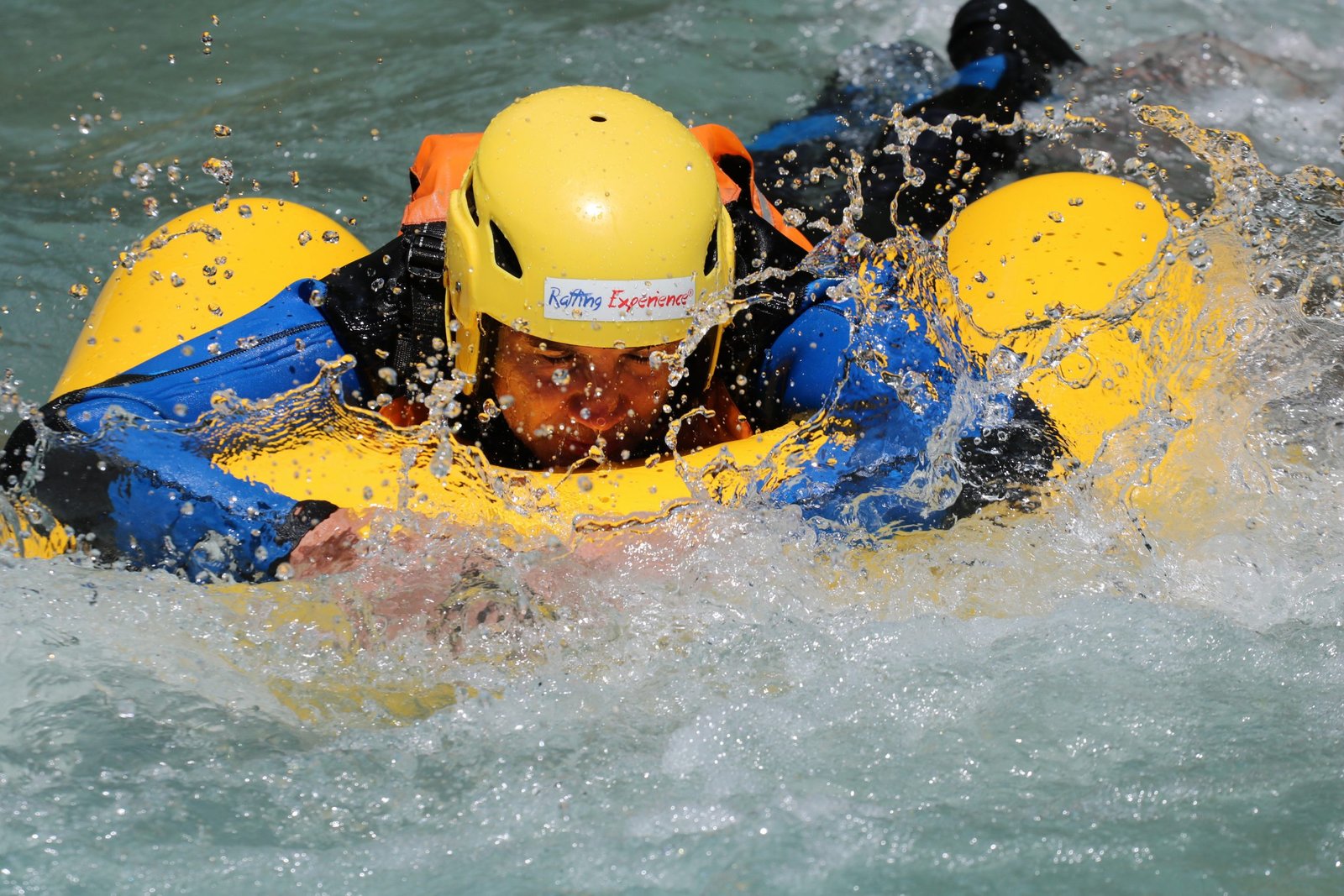 Dive in Hydrospeed on the Sport course in Serre-Chevalier (from 15 years old) Villeneuve / St Chaffrey – 2h30
Hydrospeed Adventure in Serre Chevalier: Experience the Thrills of River Swimming!
Dive into the excitement of this white water sport and discover the beauty of the Guisane River in Serre Chevalier.
Get Familiar with River Swimming Techniques
Before embarking on your hydrospeed adventure, you'll have a 2-kilometer stretch at the beginning of the session to familiarize yourself with or refresh your swimming techniques in the river. Whether you're new to the sport or looking to brush up on your skills, our experienced instructors will guide you through the proper techniques, ensuring you feel confident and ready for the journey ahead.
Thrilling Rapids and Technical Challenges
Prepare for an adrenaline-fueled experience as you navigate a series of thrilling class 3 rapids during the last 3 kilometers of your descent. These rapids offer a technical challenge that will keep you engaged and excited throughout the journey. The entire descent typically takes between 1 to 1 hour and 15 minutes.
Convenient Boarding and Landing Locations
Your hydrospeed adventure begins at the Rafting-Experience base in Villeneuve, conveniently located in the heart of the Serre-Chevalier valley. After an unforgettable journey down the Guisane River, your landing point will be at the village of Saint Chaffrey, approximately 5 kilometers downstream.
Specially Designed Inflatable Hydrospeed Floats
We have carefully designed and manufactured inflatable hydrospeed floats specifically tailored for optimal maneuverability on the Guisane River. These floats are lighter, more stable, and boast excellent buoyancy, allowing you to navigate the river with ease and confidence.
Stay Warm and Protected in Neoprene Wetsuits
To combat the cold water temperatures, we provide integral neoprene wetsuits with reinforced sections on the legs and knees. These wetsuits are 5 mm thick, offering optimal insulation and protection.
Short Bodyboard Fins for Propulsion and Steering
For enhanced propulsion and precise steering, we provide short bodyboard fins. These fins allow you to effectively navigate the river, making swift turns and propelling yourself through the water with ease.
Embark on a Memorable Hydrospeed Adventure
Join us for an unforgettable hydrospeed adventure on the Guisane River in Serre Chevalier. This thrilling activity is accessible to dynamic swimmers of all levels, providing an adrenaline rush in a stunning natural setting. Our expert guides will ensure your safety and enjoyment as you conquer the rapids and create lasting memories.
Conditions of participation
All participants must be in good shape and able to swim.
Children must know how to swim without armbands.
For material reasons the weight limit is 80 kg.
Whitewater activities involve risks and can result in serious injury or death.
The activity is supervised, under the responsibility of a qualified instructor, he is in direct radio contact with the mountain rescue.
The sessions are organized by level so that you can adapt your choice to your abilities.
See our security measures in detail.
Insurance and cancellation information
Consult our General Conditions of Sale.
In the event of cancellation pronounced 48 hours before the start of the services, and this regardless of the reason, you will be reimbursed, excluding 5€ of administrative costs.
Insurance highly recommended! Ask your insurers about coverage for the cancellation or interruption of activities at your expense (for personal or professional reasons, injury, accident, etc.)
Do not hesitate to consult what Assurmix offers