KAYAK PRIVATE SESSION 2H SERRE CHEVALIER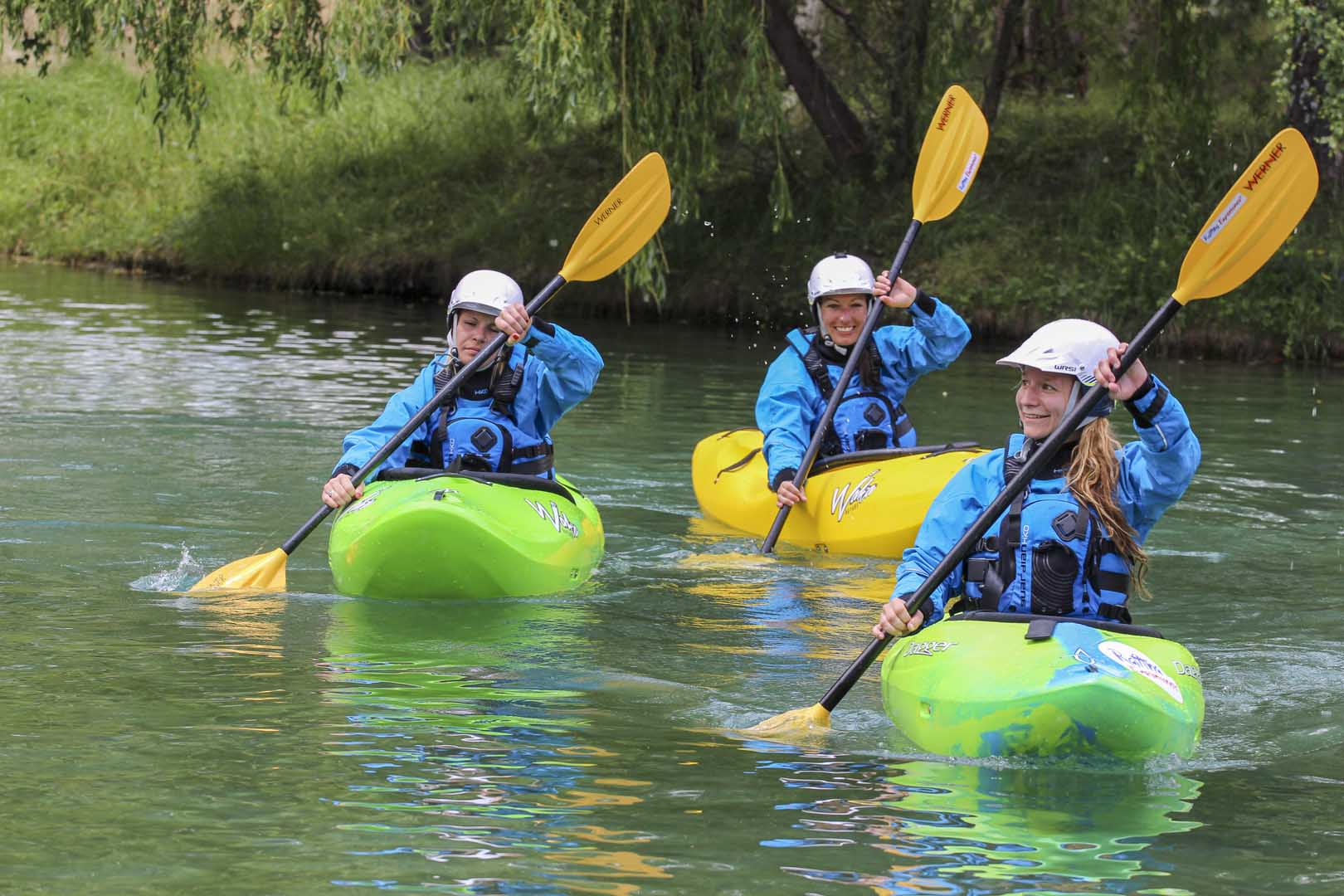 All Whitewater Sports in Private Session from initiation to advanced training in Serre-Chevalier from 6 years old – 2h
Alone, with friends or family, our instructors will guide you whether it is to initiate you,
improve your technique or simply discover the magnificent valley of Serre Chevalier by the river
.
With your instructor you define together the program of the session, the course, it adapts
to your experience so as to provide you with a framework that will best meet your
request.
For all levels
 – All equipment is provided.
Transport is included from the base within the range of the
Guisane Valley.
Price: €145 for 1 to 2 people per instructor and + €45 per person. more (6 people max)
Conditions of participation
All participants must be in good shape and able to swim.
Children must know how to swim without armbands.
For material reasons the weight limit is 100 kg.
Whitewater activities involve risks and can result in serious injury or death.
The activity is supervised, under the responsibility of a qualified instructor, he is in direct radio contact with the mountain rescue.
The sessions are organized by level so that you can adapt your choice to your abilities.
See our security measures in detail.
Insurance and cancellation information
Consult our General Conditions of Sale.
In the event of cancellation pronounced 48 hours before the start of the services, and this regardless of the reason, you will be reimbursed, excluding 5€ of administrative costs.
Insurance highly recommended! Ask your insurers about coverage for the cancellation or interruption of activities at your expense (for personal or professional reasons, injury, accident, etc.)
Do not hesitate to consult what Assurmix offers