RIVERS & HANDICAPS – HANDISPORT RAFTING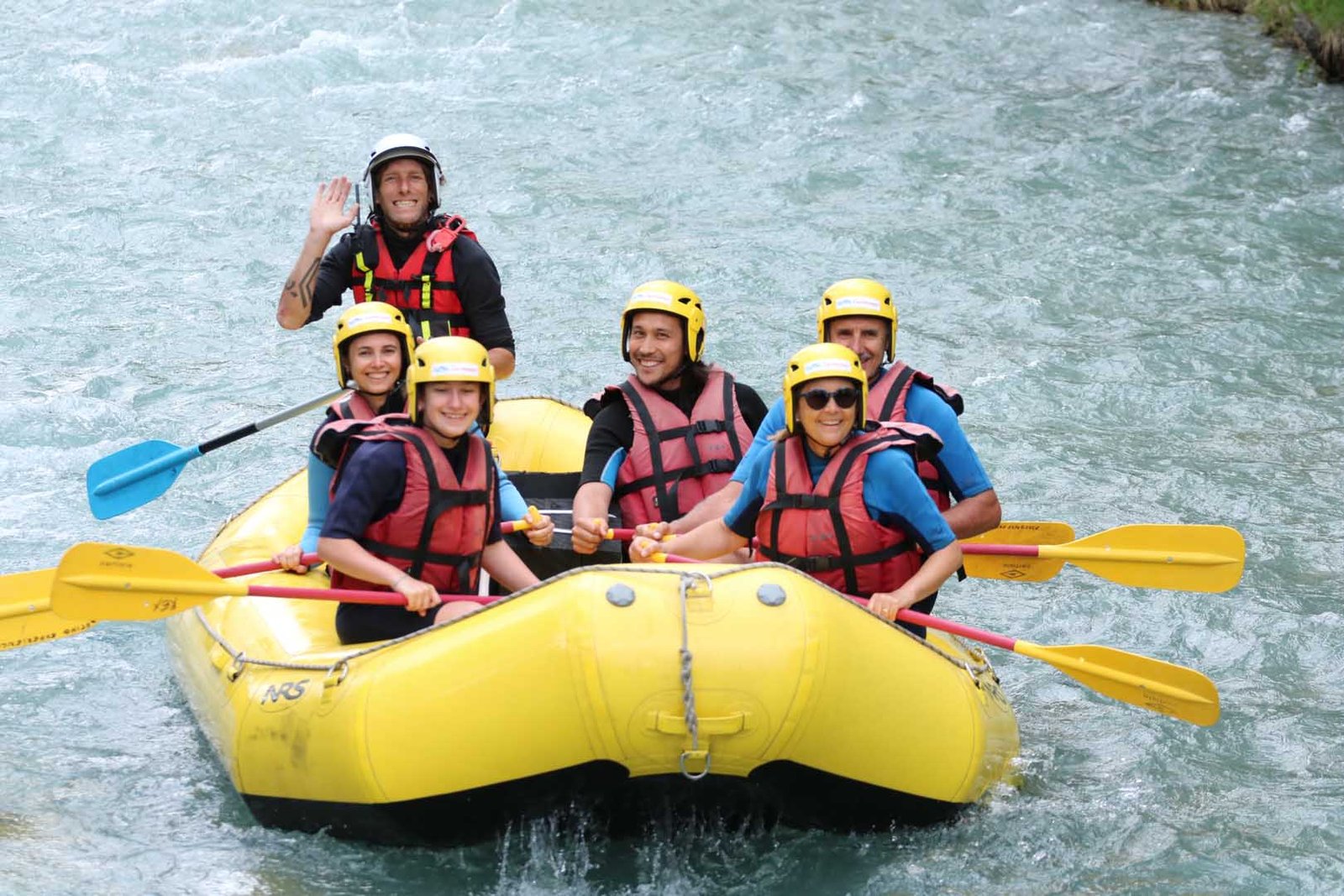 Private 2h30 disabled session in Serre Chevalier – 145 € for 1 person with a disability plus an accompanying person.
Handisport Rafting in Serre Chevalier: An Accessible and Adapted Adventure
A Private Session Guided by Professionals for an Unforgettable Handisport Experience
During a private session of 2.5 hours, enjoy an exceptional handisport adventure in Serre Chevalier. Accompanied by a specialized instructor, a person with disabilities can participate in a rafting experience tailored to their needs and abilities.
Adapted Equipment for Optimal Accessibility in Serre Chevalier
Our specially designed equipment ensures optimal accessibility in Serre Chevalier for whitewater sports. Experience the comfort of our adapted seating and our special "dress without getting frustrated" wetsuit. Discover the Air-Boat option with a stable single-seat boat, as well as hydrospeed descents in duo or solo on the magnificent Guisane river.
Customized Program for a Unique Handisport Experience
We personalize the program of each session based on the abilities and preferences of each participant. Qualified instructors adapt to your pace, ensuring a safe and enjoyable experience while exploring the whitewater of Serre Chevalier.
Inclusive Transport for a Convenient Handisport Adventure in Serre Chevalier
Enjoy inclusive transport from our base to the activity's starting point in Serre Chevalier. We make your travel arrangements easier, allowing you to fully enjoy your handisport adventure with peace of mind.
Pricing and Reservation for Rafting
The price for this unique handisport experience in Serre Chevalier is €145 for one person with disabilities accompanied by a companion, with an instructor. For groups of more than two people, there is an additional charge of €45 per person (maximum of four people). Book your handisport adventure in Serre Chevalier with Rivières & Handicaps today.
Discover the exceptional accessibility and adaptability of handisport rafting in Serre Chevalier. We are committed to providing unforgettable handisport experiences in a beautiful natural setting. Don't miss the opportunity to share moments of joy, adventure, and inclusion in Serre Chevalier. 🚣‍♂️🌊💪
VOUS AVEZ BESOIN DE PRÉVOIR
Conditions de participation
Tous les participants doivent être en bonne forme et savoir nager.
Les enfants doivent savoir nager sans brassards.
Pour des raisons matérielles le poids limite est de 100 kg.
Les activités en eaux vives comportent des risques et peuvent entraîner des blessures graves ou la mort.
L'activité est encadrée, sous la responsabilité d'un moniteur diplômé d'état, il est en liaison radio en direct avec le secours en montagne.
Les séances sont organisées par niveau afin que vous puissiez adapter votre choix à vos capacités.
Consultez en détails nos mesures de sécurité.
Infos assurance et annulation
Consultez nos Conditions Générales de Vente.
En cas d'annulation prononcée 48h avant le début des prestations, et ce peu importe la raison, vous serez remboursés à l'exclusion de 5€ de frais de dossier.
Assurance vivement recommandée ! Renseignez-vous auprès de vos assureurs de la prise en charge de l'annulation ou de l'interruption à vos frais des activités (pour motif personnel ou professionnel, blessure, accident …)
N'hésitez pas à consulter ce que propose Assurmix
https://book.trekker.fr/rafting-experience/riviere-handicap